Getting Started with WARP
The Wildlife Alert Reporting Program keeps you up-to-date with wildlife encounter data as it is entered by the BC Conservation Officer Service and the general public.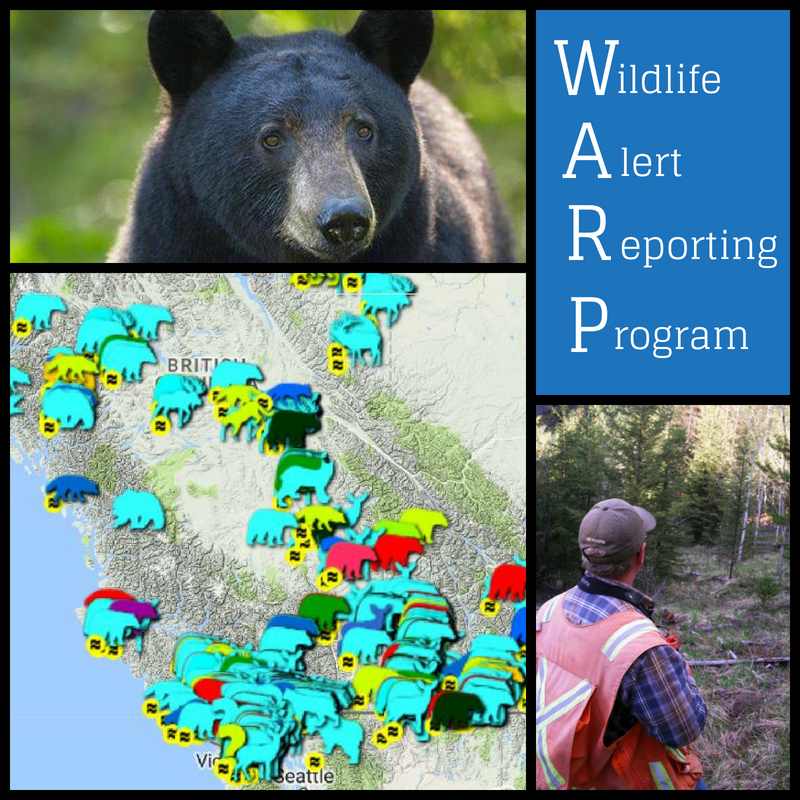 To start:
Enter https://warp.wildsafebc.com/warp in your browser window (or click the highlighted link)
Click "I agree" when the Terms of Service pop up. You will be directed to the main page of W.A.R.P.
Go to the top right hand corner of page and click on: Hello, Guest User. A drop down menu comes up with Login options.

Choose to either "Register using Facebook" or "Register using Email".
Register via Email:
Enter your first name, last name, and e-mail address. Next, choose a username and password.
An activation link will then be sent to the email you registered with.
Check your email inbox, and be sure to check your junk mail or spam mail folder if the email doesn't show up. Then click the link in the email and you are ready to start receiving alerts.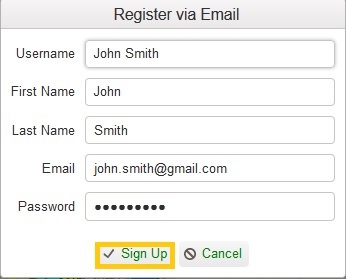 Register via Facebook (if you registered using Email you do not have to complete this step):
Once clicked you will be prompted to log into your Facebook account.
---
Now that you have registered and are signed into your W.A.R.P. account:
Click on the drop down menu on the top right of the main page.
Click My Alert Locations to add a location. This allows you to submit a location, such as your address (which will link to the email address or Facebook account you registered with), and will now send Wildlife Alerts to constantly keep you aware of the wildlife sightings that get reported within the radius that you select as your neighbourhood.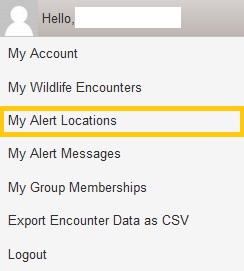 Click the Add button to create a location profile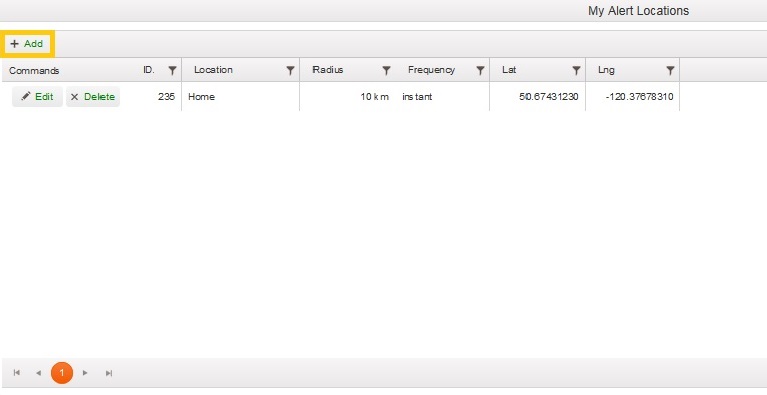 When the "Add Location" window pops up, input all of the following information:
Location Name
Radius
Address
City/locality
Check the box captioned "This is my default location for adding new encounters".
Hit "Save" at the bottom of the window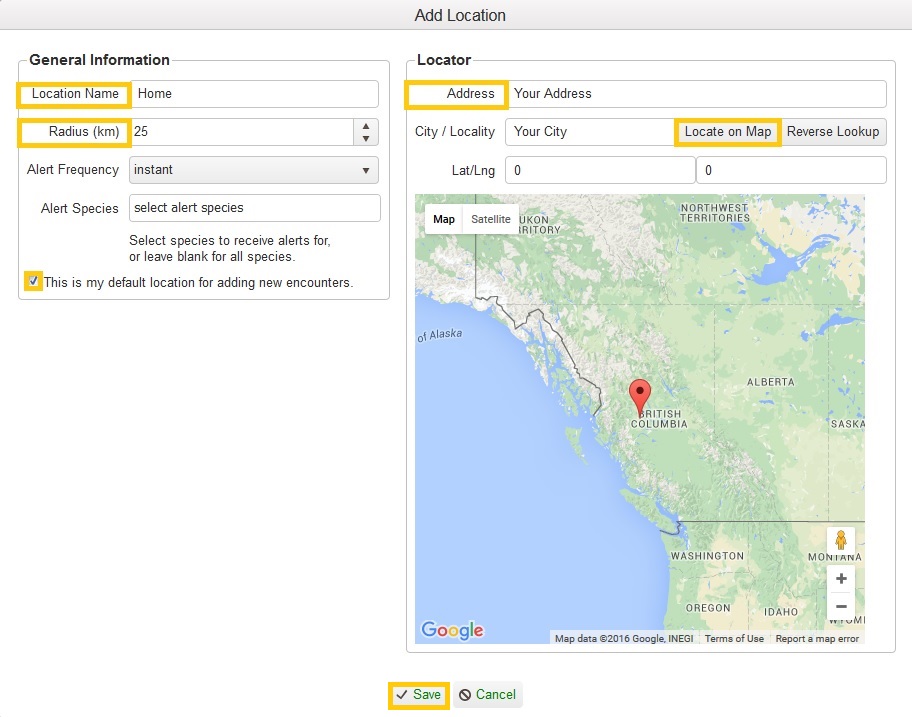 ---
Query Filters and Options:
May be used to search any location in BC
1. Change the Show to a time frame of your desire - selecting "Date Range" will allow you to enter your own dates (Green Box)
2. Change the City/Locality to a location of your choice - leave blank to show all of BC (Yellow Box)
3. Change the Species – leave blank to include all species (Red Box)
4. Change Attractants, Encounter Type, Outcome and Group/Agency – leave blank to include all (Blue Box)
---
You're good to go!
You will now receive alerts via email whenever a sighting is reported in your area. You can check out the W.A.R.P. map at any time to make sure you're prepared and aware of the wildlife activity in your neighborhood.