Need immediate assistance?
While WildSafeBC works closely with the BC Conservation Officer Service to provide education with regards to dealing with human-wildlife conflict, we are not directly affiliated.
If you are in need of advice or assistance for an immediate conflict with wildlife, please call the RAPP line at 1-877-952-7277.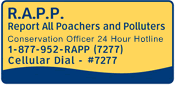 Frank Ritcey
Provincial WildSafeBC Coordinator
WildSafeBC (General Inquiries)
1B -1445 McGill Rd
Kamloops BC V2C-6K7
250.828.2551 ext. 110
bc@wildsafebc.com
Trina Radford
Project Coordinator
BC Conservation Foundation
1B -1445 McGill Rd
Kamloops BC V2C-6K7
250.828.2551 ext. 104
tradford@bccf.com
Jen Bellhouse
Lead Project Coordinator
BC Conservation Foundation
1B -1445 McGill Rd
Kamloops BC V2C-6K7
250.828.2551 ext. 103
jbellhouse@bccf.com
Shelley Nohels
Office Administrator
BC Conservation Foundation
1B -1445 McGill Rd
Kamloops BC V2C-6K7
250.828.2551 ext 101
snohels@bccf.com
Corinne Hutchinson
Project Coordinator
BC Conservation Foundation
1B -1445 McGill Rd
Kamloops BC V2C-6K7
250.828.2551 ext. 105
chutchinson@bccf.com
Mitchell Bymoen
Bear Bin Testing
WildSafeBC
1B -1445 McGill Rd
Kamloops BC V2C-6K7
250.828.2551
mediatech@wildsafebc.com
Find Your Community Coordinator
Bella Coola Community Coordinator
Castlegar Community Coordinator
Castlegar Community Ambassador
Chilliwack Community Ambassador
This program is currently in hibernation. For more information please contact:
250.828.2551 ext.110
bc@wildsafebc.com
Cowichan Valley Regional District Community Coordinator
Cumberland Community Coordinator
District of Tumbler Ridge Community Coordinator
Elk Valley and Fernie Community Coordinator
Fort Nelson Community Coordinator
Fraser Valley Regional District Coordinator
Golden Community Coordinator
Invermere Community Coordinator
Kamloops Community Coordinator
Kaslo Community Coordinator
Kimberley and Cranbrook Community Coordinator
Mission Community Ambassador
This program is currently in hibernation. For more information please contact:
250.828.2551 ext.110
bc@wildsafebc.com
Nelson Community Coordinator
New Denver Community Coordinator
This program is currently in hibernation. For more information please contact:
250.828.2551 ext.110
bc@wildsafebc.com
Okanagan Westside Community Coordinator
Powell River Regional District Coordinator
Princeton Coordinator
Radium and RDEK Areas F & G Coordinator
Regional District of the Okanagan Similkameen Coordinator
Rossland and Trail Community Coordinator
Selkirk Purcell Community Coordinator
This program is currently in hibernation. For more information please contact:
250.828.2551 ext.110
bc@wildsafebc.com
Sunshine Coast Regional District Coordinator
Squamish Community Coordinator
Thompson Nicola Regional District Coordinator
Vanderhoof