BC Goes Wild 2019
Thanks to everyone that joined us this past September for the 4th annual BC Goes Wild, an event that celebrates British Columbia's great diversity of wildlife. September is historically a month where human-bear conflicts are at their highest. BC Goes Wild coincides with this month to bring awareness to these issues while also promoting ways we can live, work, play and grow in wildlife country. Local WildSafeBC Community Coordinators hosted events in their communities which included activities such as nature walks, fruit presses, bear spray demonstrations, wildlife art and more (see list of events below). No matter where people live in BC, they were able to participate by entering our BC Goes Wild photo contest or by sharing their WildSafe activities by tagging us online @wildsafebc.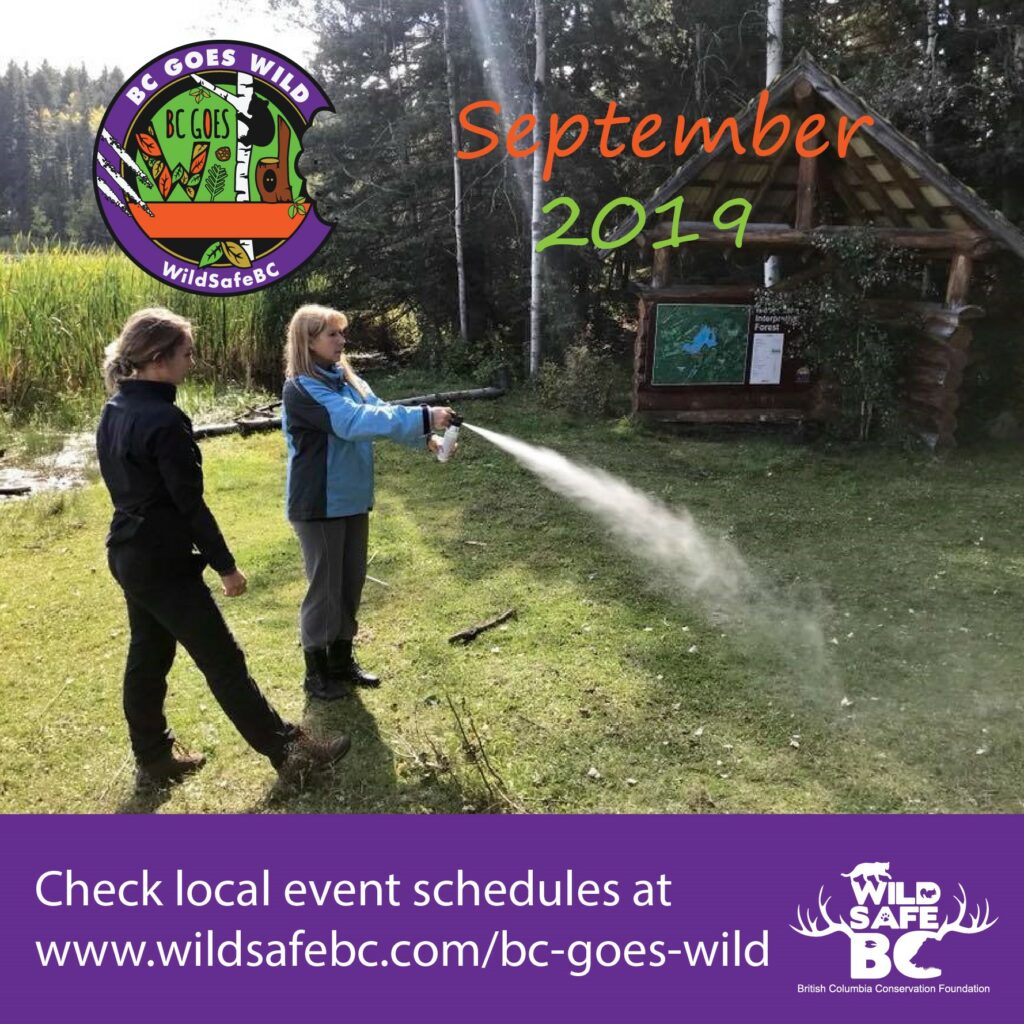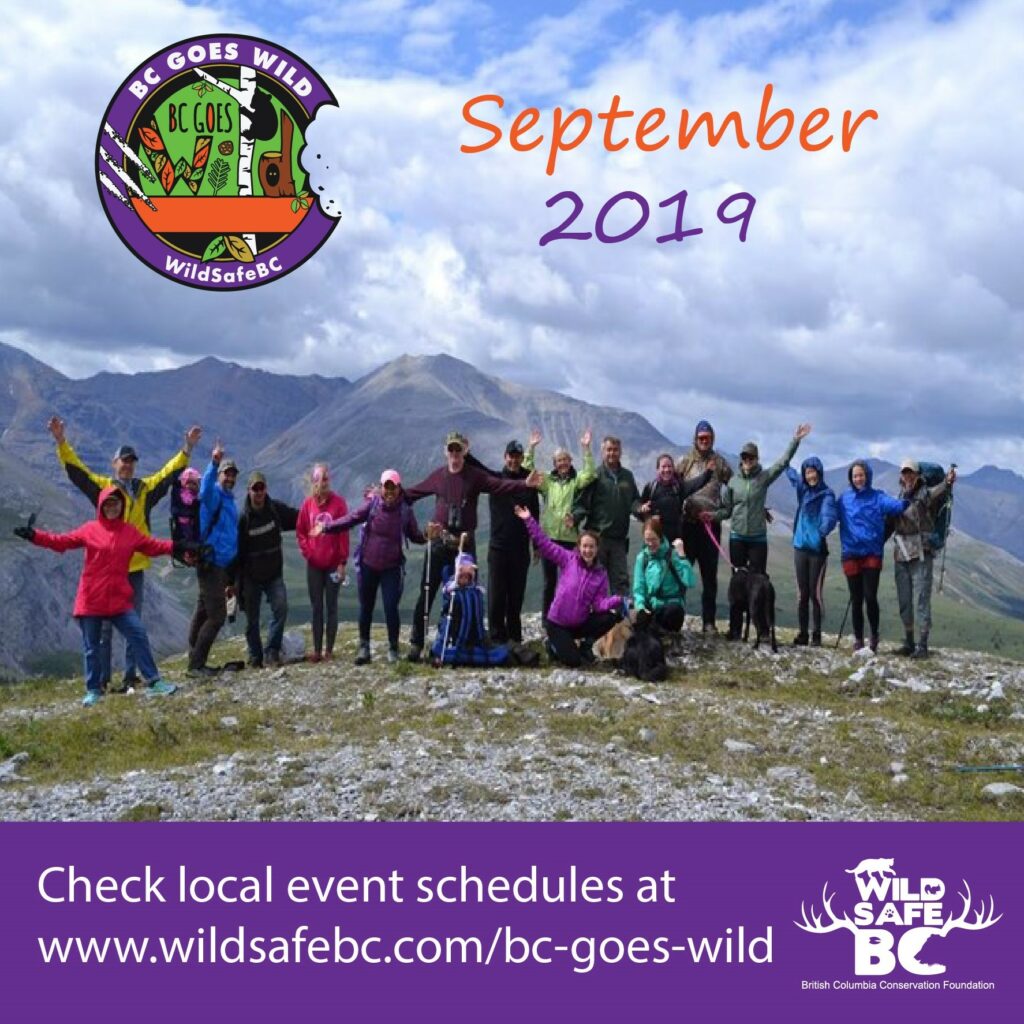 The BC Goes Wild Photo contest had 3 prizes of $100 which were awarded to the winners of each of the following categories:
WildSafe Wildlife - Photos taken of BC Wildlife that abide by WildSafeBC's Photography Code of Ethics.
WildSafe Activity - Photos taken of humans taken actions to avoid conflict with wildlife.
WildSafe Ranger - Photos taken by youth aged 13-17 in either category.
Thank you to everyone who entered and congratulations to the winners!