WildSafeBC Community Program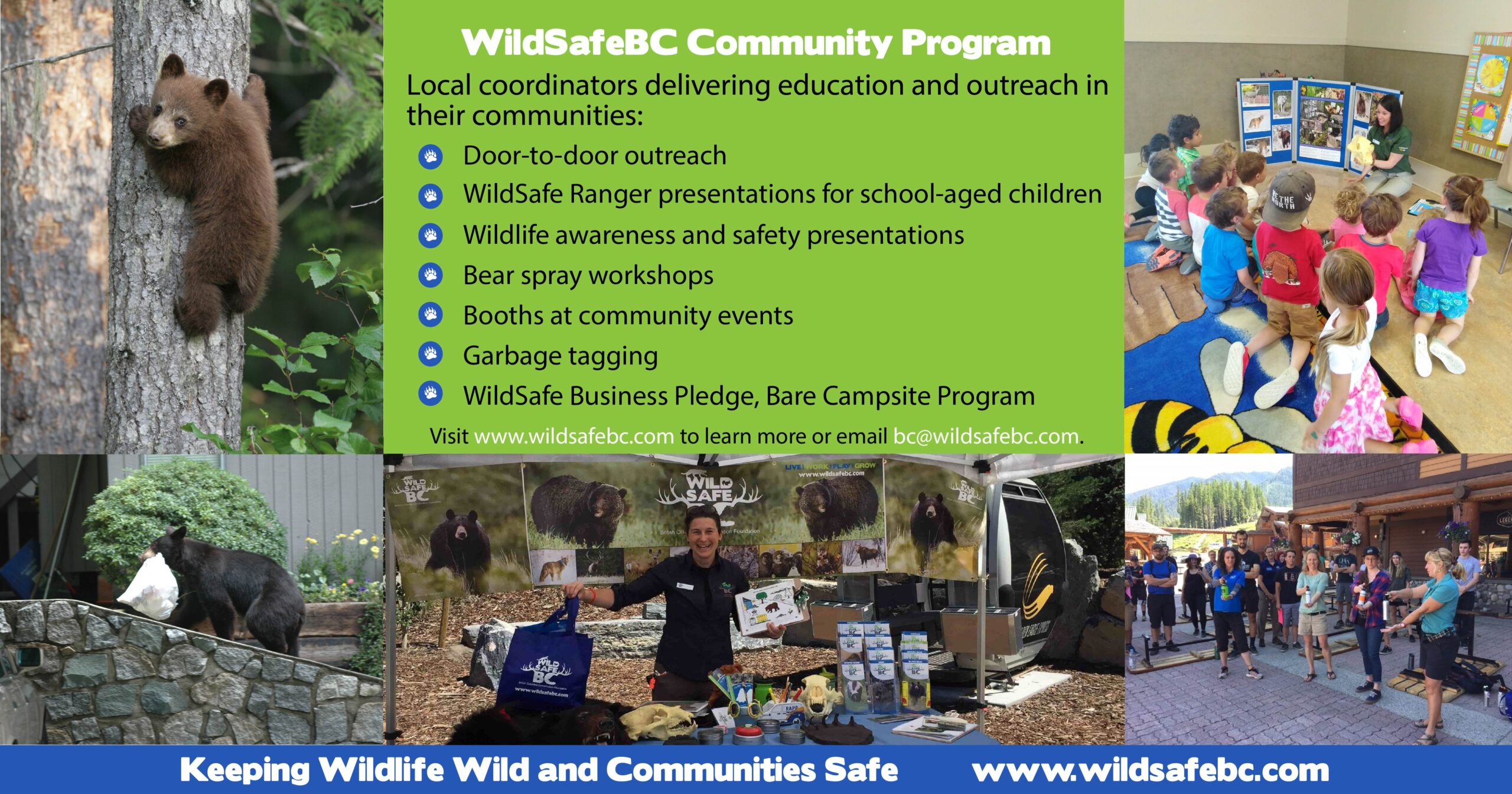 Throughout British Columbia, the BC Conservation Foundation partners with funding partners and local communities to hire a part-time coordinator to deliver the WildSafeBC Community Program. Working with the community, the goal of the Program is reduce conflicts and help keep wildlife wild and the community safe. The Program uses a multi-faceted approach to increase community knowledge with regards to local wildlife and human-wildlife conflict issues and this includes:
Door-to-door outreach
WildSafe Ranger presentations for school-aged children
Wildlife awareness and safety presentations
Bear spray workshops
Electric fencing support (select communities)
Booths at community events
And more!
To reach your local coordinator, refer to our Contacts page and be sure to follow them on their local Facebook pages.
If you are a local community interested in having your own WildSafeBC Community Program, please refer to the information on our Community Applications page.