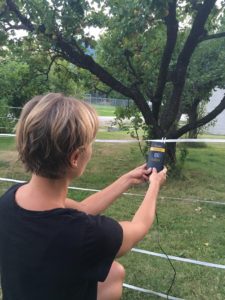 Electric fencing is a great option for securing your backyard chickens, beehives, fruit trees, and more. WildSafeBC strives to be the go-to resource for electric fencing and this page will continue to be updated as we produce more related contents.
Clicking on the links below will take you to PDF versions of our guidelines and checklist for installing your own electric fence.
Step by step electric installation video will be coming in the near future.